MOUNT ARLINGTON
37 Park Hill Road, Shortlands, Bromley, Kent

Before

After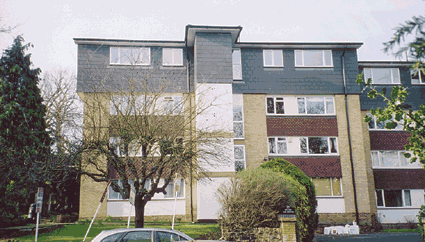 Additional Accommodation / Facilities Provided:

Four 2 bedroom luxury penthouse apartments
with allocated parking spaces.

Two Passenger lifts to serve all new and existing flats.

Replacement of various dilapidated retaining walls

Re-surfaced access road

Provision of door entry system to all flats

Replacement of all flat entrance doors with
factory finished fire rated doors

Communal staircase received plaster coving,
carpeting and redecoration

Communal Satellite Television Installation.